HERE ARE A FEW VIEWS OF SUNSHINE A SUBURB OF HARLAN AND old coal camp..
HOME TO SOME OF US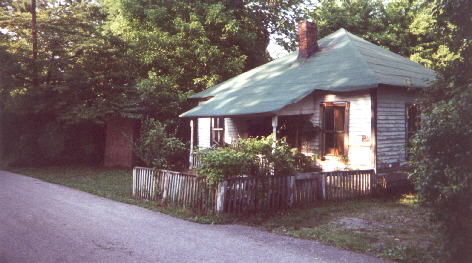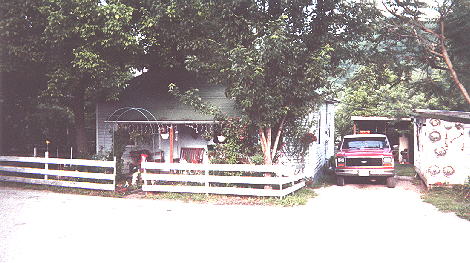 This is the old Taylor home Next door is where I lived


The old Richmond home is reclaimed by But it dident look like this
nature in the wood's on the left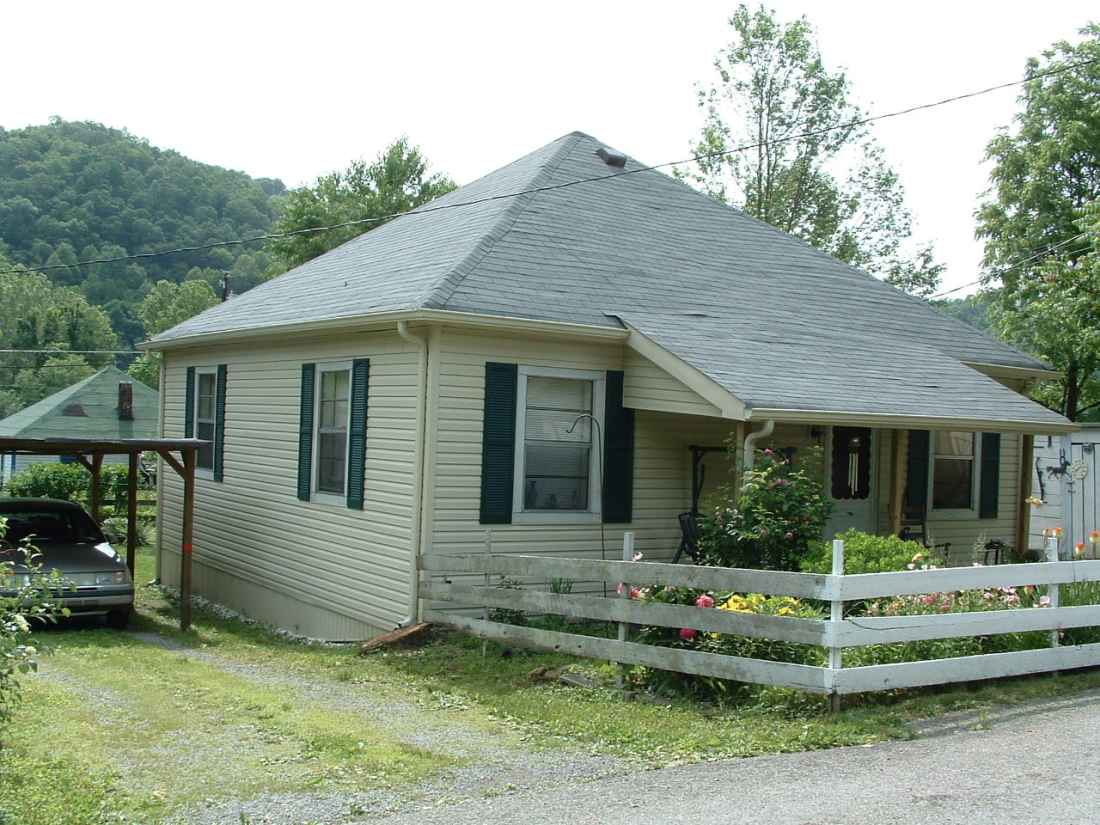 This is the same house as the one on the right above that my family lived in, the only one of the old neighborhood still standing and the strange thing is that after this house was sided I had my present house sided with this very same sideing and shutters and I had not known about this house being reborn.... thats spookey...

SEE THAT HERE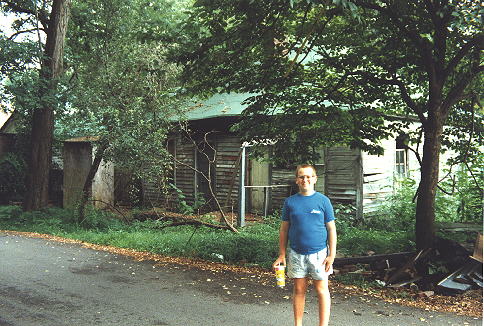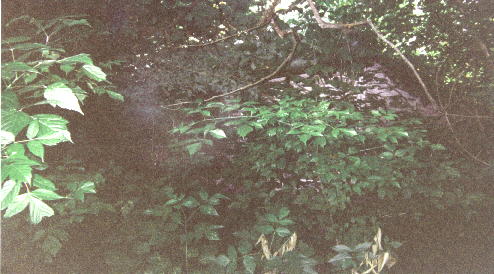 The Richmond house about 1990

Ten years later the Richmond home is reclaimed


Carl's grandson Christopher Allen Swain

by mother nature

. Hard to see but it's in there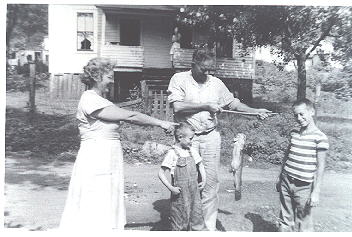 This is the TAYLOR family and the little boy is Paul Richmond. The other boy is adopted son Harold Redmond
The older son William "Gus" Taylor is not in this photo he must be behind the camera, picture is
from late 1949 0r 50
The house in the background is the Marshall home with Mrs Marshall
on the porch, the same house today is shown below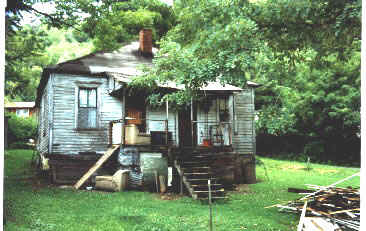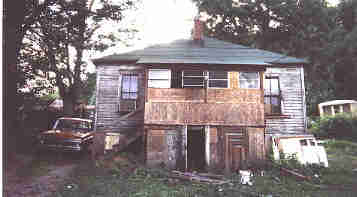 1990 and how it looked in 2000

<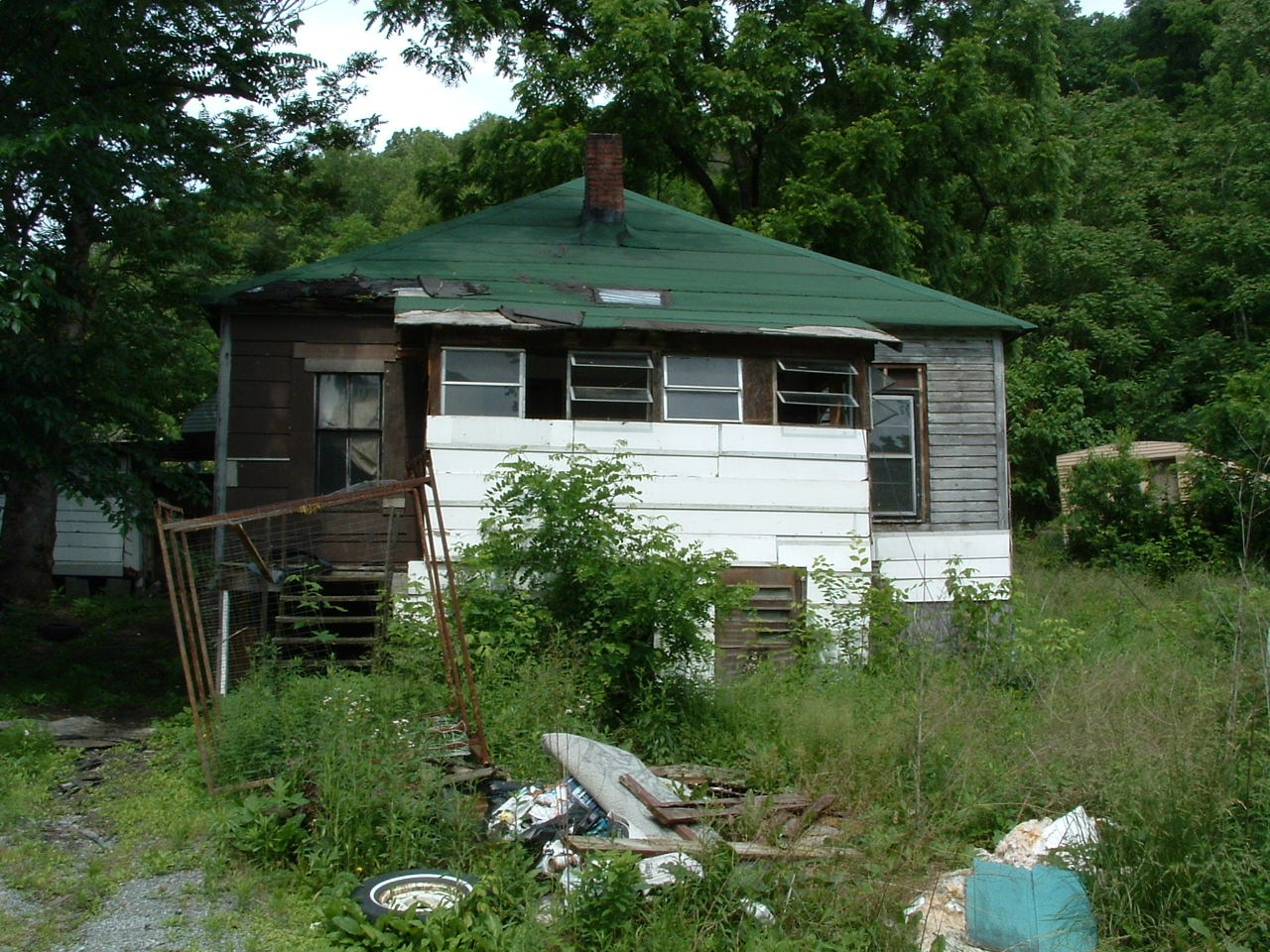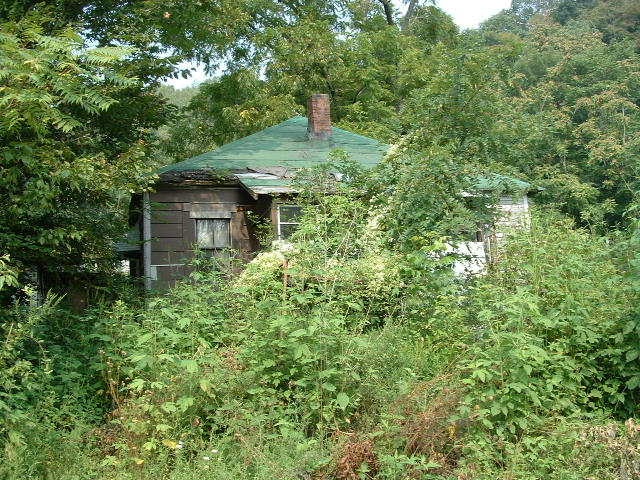 2002 2003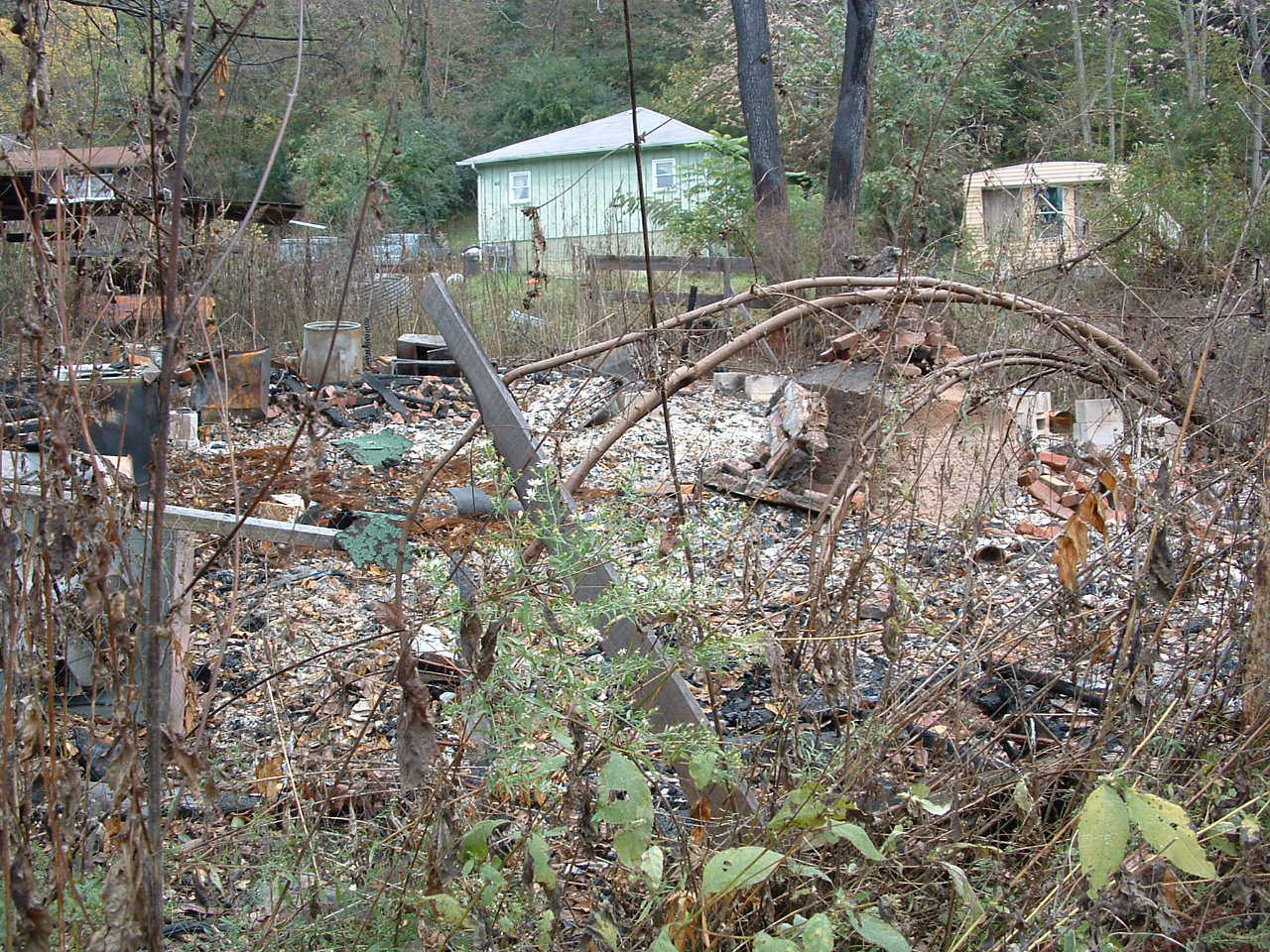 And in
2004 it's a pile of ashes
and thats called takeing care of your property in coal country
Some of the houses in the old coal camp area of Harlan known as "Sunshine" are on the verge of collapse as most already have. I remember very well the folks that lived in the house above, the Marshals, later on the Shepherds and even later my brother Buddy Estes and his family,these old coal camp houses have seen their better days but have a marvelous history to tell of families sheltered and children raised. I think everyone would agree they deserved better for they are a museum of life in its self..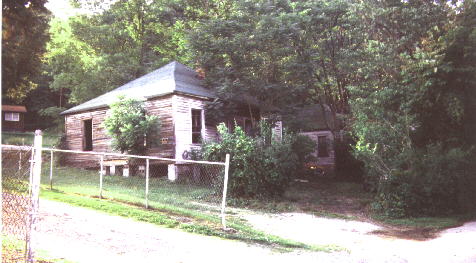 Above was the old tinker house in 2002 it was across the road from our house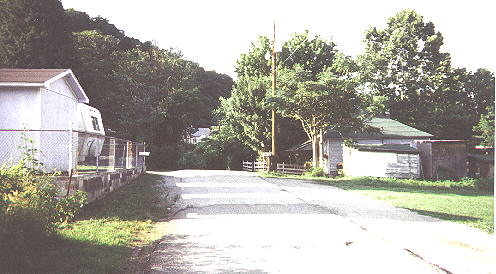 Tho it looks very different today this is the road in front of our
house which is the house on the right ,,the Taylor house is next
door and the old Richmond home is in the clump of trees at the
end busily being reclaimed by nature. Not much left of the old neighborhood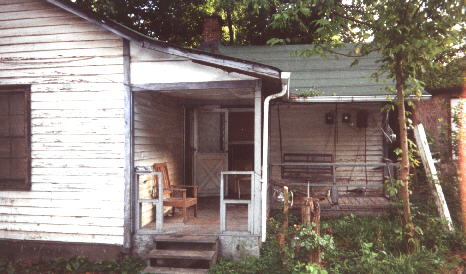 THIS IS THE HOUSE BELOW THE RICHMOND'S ON THE CORNER
ACROSS FROM
THE ARMORY BLDG . It was built for my aunt by my grandfather Hiram.in the fourties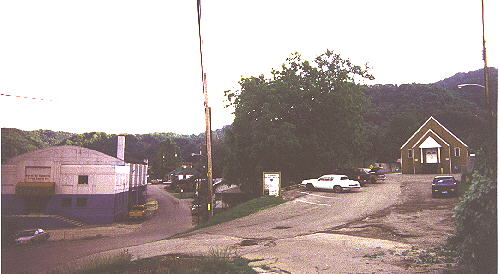 Heres the view from Perkins Hill on the right is
Sunshine Babtist Church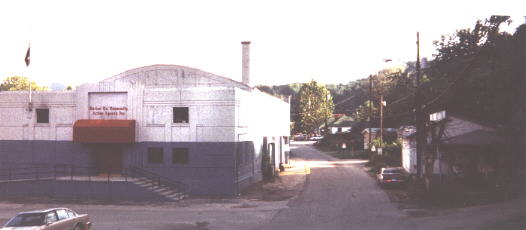 THE OLD ARMORY


The old armory building is now The Harlan County comunity action agency and the Sunshine


volunteer fire dept is in the bottom.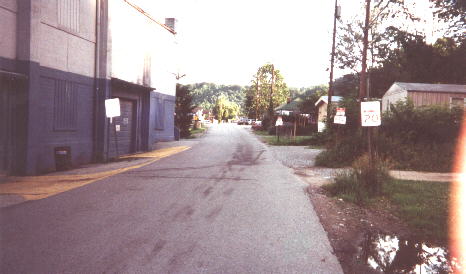 HOMER RICHMOND'S FAMILY MOVED TO THE MAIN STREET OF
SUNSHINE ON THE RIGHT OF THIS STREET. THE SUNSHINE
VOLUNTEER FIRE DEPARTMENT IS ON THE LEFT.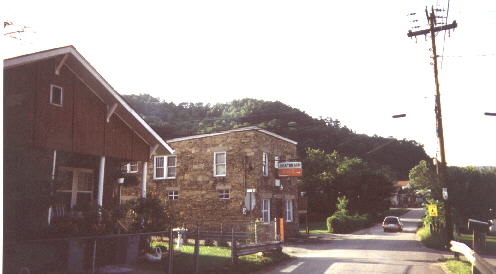 THE OLD ROCK STORE
THE OTHER END OF SUNSHINE THIS IS THE WAY I KNEW THE BOUNDRY
BUT SUNSHINE GO'S ALL THE WAY TO DRESSEN


HERE'S A LOOK AT A PART OF TOWN WE ALL REMEMBER
THO IN BETTER TIMES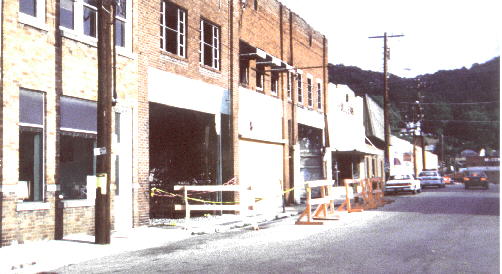 THIS IS THE BLOCK WHERE ACKLEY'S CAFE FULLERS

furniture the police station and courthouse

ONCE WAS, THE WHOLE BLOCK


BURNED NOT TOO VERY LONG AFTER THE POLICE STATION, COURTHOUSE AND FIRE DEPARTMENT
ON THE CORNER BURNED DOWN AND KILLED A FIREMAN NAMED TRAP ANDERSON SEEMS
WHEN A FIRE STARTS IN HARLAN JUST GET OUT OF THE WAY, THE BUILDINGS ARE OLD AND
VERY FLAMABLE. THE OLD POLICE STATION WAS AT THE END OF THIS BLOCK on the left corner
AND BY THE WAY THE FIRE DEPT. WAS JUST AROUND THAT CORNER WHEN THIS FIRE STARTED.
AT The END OF THE STREET WHERE THE PARKING LOT IS WAS THE HOME OF "AUNT CAM HUFF"
KENNETH H. COMBS GRAND MOTHER WHO HE LIVED WITH. HE WAS KILLED WHEN THE
FIRE TRUCK TURNED OVER ON HIM ON THE WAY BACK FROM A RUN IN OCT 1950, IT WAS DRIVEN BY
TRAP ANDERSON THE FIREMAN KILLED IN THE COURTHOUSE FIRE